We Give Insurance Companies 30 Days to Pay You or We Sue
For over 20 years, and after helping over 20,000 Pennsylvania accident victims, I know how to make insurance companies pay.
Insurance companies can take advantage of inexperienced victims and attorneys and settle a claim for much less then it is worth. The fact is Insurance companies pay almost triple the amount of money in cases where the victim is represented by a lawyer.  If you face the insurance companies alone, they will use all types of tactics to delay paying you. Worse, once they do decide to pay you, they will pay you less if you go it alone.
My tough attitude and experience has helped our clients get paid what they deserve. I have obtained million dollar recoveries for families of auto accident victims from Philadelphia to Pittsburgh. I will visit and represent you anywhere in Pennsylvania. You don't have to wait, I offer a free initial consultation, so you can find out your rights as soon as possible. If I accept your case, we will give the insurance company 30 days to pay you or we sue.
Don't delay! You may able to get money for losses such as medical expenses, loss of earnings, and injury or harm you suffered in your car accident. Reach me toll free at (800) 688-6489 or use the form on the right to get in touch with me.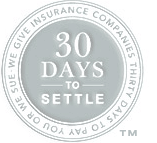 Jon Ostroff, Esquire
Ostroff Injury Law, PC
(800) 688-6489